Zero Cash Flow Property Search

Our 24/7 secure and confidential property searches are designed for the exclusive use of approved, direct principal buyers and not for broker use. Brokers are not encouraged to use our searches, to request additional property info., and should not assume deliverability. Brokers interested in confidentially reviewing off-market, deliverable owner-direct properties are encouraged to email the complete Acquisition Criteria of their buyer clients to us at [javascript protected email address]
Below, see a sampling of recent Zero Cash Flow properties by clicking on the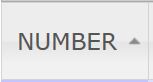 column title (below) once. The higher the number, the newer the property arrival
Enter all or part of a word, number, comma, decimal point, etc. As more is entered, the number of results will be reduced. For example, type in "Walg" and instantly see all Walgreen zero cash flow properties.
If interested in a property, click on the property number to request more info. Please register prior to requesting more info. All properties are subject to change and require on-going verifications of availability. Increase your chances of locking up a first-right-of-refusal by requesting our draft buyer-friendly Non-Binding, Letter of Intent.
In a 1031 or 1033 Exchange? Consider the benefits of purchasing Zero Cash Flow Properties as replacement properties.
Contact: Que Martyn • Email: qmartyn@gmail.com • Toll Free: (800) 664-1031 • Bookmark us!
301 Moved Permanently
---
nginx/1.4.4
Contact: Que Martyn • Email: qmartyn@gmail.com • Toll Free Phone: (855) NNN -1031
The information contained herein contains confidential and/or privileged materia and has been obtained from sources believed to be reliable. While we do not doubt its accuracy, we have not verified it and make no guarantee, warranty or representation about the accuracy or completeness of the information. Buyers are should independently confirm accuracy and completeness. Any projections, opinions, assumptions or estimates used are for example only and do not represent the current or future performance of the properties. The value of a property to a buyer depends on factors which should be evaluated by a buyer's tax, financial and legal advisors. Buyers and their advisors should conduct a careful, independent investigation of a property to determine to their satisfaction, the suitability of a property.