Search Self Storage Facilities For Sale
This powerful search tool will instantly filter the entire list of properties based on words, numbers or symbols you choose. Just start typing in the Search: box. Examples of what to type: A Tenant's name, "NNN", "Corporate", a State, a Price, or a Minimum Cap (i.e. "7."). Additionally, every column is sortable in ascending or descending order with just one click of a column heading. View up to 25, 50, or 100 search results by using the Show entries pull-down menu. Scroll through additional pages at the bottom of the box. Happy Searching!
In a 1031 or 1033 Exchange? Consider the benefits of purchasing Zero Cash Flow Properties as replacement properties.
Contact: Que Martyn • Email: qmartyn@gmail.com • Toll Free Phone: (855) NNN -1031
| NUMBER | TENANT / DESCRIPTION | STATE | PRICE | UNITS |
| --- | --- | --- | --- | --- |
| STOR1000 | Self Storage, Attractive, single-story, 90 Climate Control, 132 non-climate control, 38,473 +/- SF, 78% occ. | Texas | $1,150,000 | 231 |
Contact: Que Martyn • Email: qmartyn@gmail.com • Toll Free Phone: (855) NNN -1031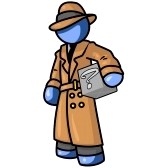 ---
The information contained herein contains confidential and/or privileged materia and has been obtained from sources believed to be reliable. While we do not doubt its accuracy, we have not verified it and make no guarantee, warranty or representation about the accuracy or completeness of the information. Buyers are should independently confirm accuracy and completeness. Any projections, opinions, assumptions or estimates used are for example only and do not represent the current or future performance of the properties. The value of a property to a buyer depends on factors which should be evaluated by a buyer's tax, financial and legal advisors. Buyers and their advisors should conduct a careful, independent investigation of a property to determine to their satisfaction, the suitability of a property.