Commercial Real Estate Companies
Commercial Real Estate Companies - Hidden Truths in
Commercial Real Estate Companies Sales
and how Sellers & Buyers are demanding a change


FREE Commercial Real Estate Companies Announcement Service by email: As a courtesy to current Commercial Real Estate Companies sellers and buyers, we provide you with an immediate notification of NEW Commercial Real Estate Companies properties and buyers as soon as we receive them



Home Page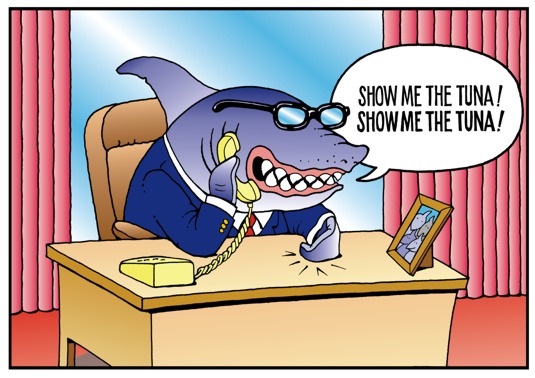 Who is really working for your best interests first rather than their own pockets first?




With the ease of information access increasing, it is not surprising that customary and traditional walls or "barriers to entry" associated with true competition (capitalism) existing in the U.S. business world are at serious risk. The sale of Commercial Real Estate is no exception. It is well known in the Commercial Real Estate community, that those commercial real estate companies who successfully control key information, are usually the ones that can call all the shots to their advantage (and get away with it).

The intent of this page is to allow users to share with Buyers and Sellers of Commercial Real Estate certain "realities" that traditionally and customarily take place in the real Commercial Real Estate Companies. It is our belief that Buyers and Sellers of Commercial Real Estate through Commercial real estate Companies will only benefit in the years to come as they become more informed about the realities taking place on an every day basis.

A Buyer or Seller of Commercial Real Estate will always have the ability to inquire directly with The National Real Estate Exchange Network at any time to find out whether or not we have been approached with their real estate situation by anyone other than themselves. If we are within legal constraints, we will gladly disclose what is in most cases VERY surprising and revealing details of our experience.

Read what a Seller wrote to us recently: "Que: We have been perusing your site for the last 2 years, in and out of our own 1031, and out of professional education, since I am a Realtor here on the West Coast. The rampant unethical business practices of big commercial brokers you address on your website is 100% accurate. As a Realtor with 10 years and over 100 million in sales under my belt, I have never been so ashamed of my industry as when I have dealt with commercial brokers in trying to locate a suitable 1031 upleg property for myself. Consider our recent experience with listing our own out-of- state commercial property with a large brokerage firm. Our broker, without our knowledge or consent, did not market our property to the open market but only to those "registered buyers" with his own brokerage firm to whom he felt he could secure himself the entire sales commission. When confronted, his response to us: "Every experienced broker in the commercial real estate world knows it is far more beneficial to both buyer and seller when one entity represents all parties." What absolute blarney! This kind of arrangement benefits only the broker, not the Seller OR the Buyer. Clearly, unprecedented greed fuels this rampant unethical practice – but it is shortsighted. Sellers and Buyers alike are beginning to rise up against these unethical tactics, which are a total breach of fiduciary obligations, and do incalculable damage the Sellers of commercial Real Estate. We are now in the process of firing this brokerage firm, after we procured a buyer through our own efforts, only to be told that our broker will not split his commissions with the agent representing the buyer WE independently found and whose offer we presented to our agent. That kind of unapologetic greed and breach of representation agreement is absolutely astounding. Because he would not share half of the commission, this broker is losing all of it. We are sure we will not be the last people to fire a broker who operates this way. Sellers are wising up across the nation. "

Here is what a Broker wrote: "I am very glad to see these practices exposed. As a small, independent commercial broker I often wonder if it's even worse for me and my kind. I see now that the improper agency practices going on by these companies is more widespread than even I thought. In fairness, I will say that my experience has shown that certain types of agents within some big companies do respond differently to the marketplace and other brokers representing thier clients. I find the biggest problem in the investment grade real estate market. "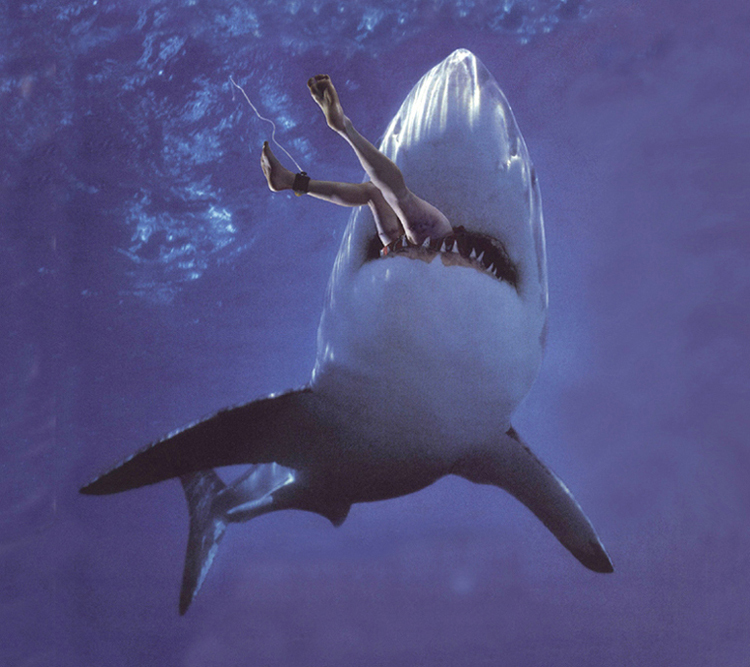 Ever felt like you've been swallowed alive in a transaction?

The Shake Up of Large Commercial Brokerage practices exposed...


Advertising: For the Seller or, the Listing Broker's pocket?
Cooperating Brokers & the more popular Non-Cooperating Brokers
Registration of Buyer Clients & Solicitation of those Clients
Large Commercial Brokerage Companies have no control

TOPIC #1: ADVERTISING


Have you ever seen an advertisement that says "Principals Only"? This is often used as a not so clever tool which is really telling a buyer that ... we do not have any control whatsoever over this property, but we think we it is for sale but the chances are higher for you if you are the buyer that we are praying for... The same "Principals Only" is also regularly used by the again not so clever larger commercial real estate companies to exclude what they cleverly call the "outside brokers" (any broker not working in their company) and to attract only direct buyers. Keeping both the Buyer and the Seller within one's own firm means an increase for their pockets! As a Seller, does this give your property it's full exposure, or does it limit your property's marketing to the benefit of this agent?

"Principals Only"... What does the agent say to a broker who represents a cash buyer who calls on this add? Does the agent promoting the property tell the other broker that they do not want to deal with other brokers? The real answer may surprise you if you are a Seller who has authorized that agent to market your property. Have you authorized that agent to make their own decisions without your written consent or full knowledge of the call??

One owner wrote: "Much of what is mentioned on this site is why I refuse to give an exclusive listing. Why submit to a single service? I have commercial property for sale and invite buyers agents and will pay 6% on consummation of deal."






Send Us Your Comments!


Feel like you're surfing around sharks?


TOPIC #2: COOPERATION (EQUAL SPLITS IN FEES AMONG THE BROKERS INVOLVED)


This is a reply we received from a broker who prefers to run the show their way: "As advised the only co-op offered on this property is x% of sell price and we/I do not negotiate this rate regardless of what our commission is. We/I consider all terms of our listing agreement strictly confidential, between the seller and we/I the listing agent, and as such we do not discuss same with co-op brokers to any degree, shape or form." Transaltion: We prefer to operate on a inequity with brokers who may bring the buyer because we think we can sell it ourselves. We do not need any other brokers and if one dares to contact us, we will penalize them for doing so. Is this what the seller signed up for??

This is an actual reply back from one listing agent..."No commission split is available. We will pay not any commission or other fees to a buyer's agent. It is our intention to deal only directly with principals. However, if a buyer requires broker representation then such buyer will be fully responsible for any fees due to their broker. If this is unacceptable to you, please do not show this offering to any buyers..." Imagine if a seller required their broker to blind copy them on all matters relating to commission. It would turn the industry upside down!

We are seeing this more often these days:
Listing Broker will tell any broker representing a buyer outside of their brokerage firm (even a CASH buyer at full price or more!!!) the following: "Cooperating brokers will need to look to Purchaser for their fee". Another way of putting this might be: We don't want or need you. We know (think, wish) we can sell it ourselves and keep the whole fee to ourselves". Or "Why not try to get a fee from your buyer, even though it is very uncommon for this to happen." Or "We are so good, that it should be an honor for an outside broker to want to work for us, and in the process, help us build our future client list, since loyalties to your client are worthless because of our holiness". Fact: Most sellers, if they knew this was their broker's policy without the sellers express written consent to shun activity, would have immediate and definite grounds for action against their brokerage firm.

Here is a classic remark used by a listing agent in todays competative market that, in their minds, justifies why they do not want to cooperate with other brokers: "...On this particular deal the buyer would have to pay your fee due to the fact we have a very low fee percentage..." Translation... listing brokers have been accustomed to FAT commissions and this is their way of saying that they truly miss the good ole' days and need to hord what scraps the seller is offering for themselves only. Is this broker working for their pockets or for the seller's benefit?

One broker writes ... " I agree that BIG companies should CO-OP 50% of their commissions; however, sometimes the buyers want to feel their egos stroked and know that they are privy to exclusive information. They don't want to compete with other buyers, BIG brokerages cater to this, and these are their target buyers. Is this a disservice to the seller, sure, it's a tough situation! "

When asked if they cooperate (share commissions), one listing broker's reply was: "... We're not interested in any brokerage arrangement with other brokers." Question ... Would any seller, in their right mind, authorize their listing agent to ever use such language? The truth is, the seller never really knows that this behavior is happening.

Another listing agent classic! ........."...At this time I am not interested in offering a sales commission to a buyer's agent. Perhaps your client can pay you a commission..." Translation... I know you can't tell the seller on me because that would be a breach of your broker "fiduciaries". In the mean time, I think I will hog the whole commission for myself and not tell the seller anything about you and your interested buyers.

Another listing agent classic! ........."...This is not a 50/50 split. In the future depending on the demand on our individual listing, we provide a commission that would be acceptable to the property. We are more interested in selling the value of the property and closing the property, and not have agents first concern being the commission. ..." Translation... If we independently determine (without the seller's consent) that demand is high, we stand a greater chance of 100% of the commission. Why should we "give" any away to another broker? Who cares about bringing in all offers - heck, the seller will never know the difference anyways. Besides, we are in this for ourselves first, right?

Here is a comment we got from a "creative" listing broker who refuses to cooperate with other brokers: "Our listing agreement includes a fee that does not provide for participation by an outside broker." How unethical is that one! Mr. Seller, we thank you for the commission, but by the way, did we say we want to be greedy and not allow anyone but ourselves to share in the commission you are paying? What a crock!

Another "good one" When asked if they cooperate (share commissions), one listing broker's reply was: "... At this time our client is having us work directly with investors. Thanks for the response and I will definitely follow up with you if the seller doesn't sell to an investor in the near future."

The classic set up of the "outside" broker: Ruthless attitude is if you ain't in our brokerage, you ain't inside. Insiders get to make any rule they want (and they do!). Any outside brokers will be told things like "The cooperating commission for an outside broker is 1/2 of a point". In other words, outside brokers are not welcomed and on top of it, if we do welcome you, we will treat you like dirt and we want you to acknowledge it.

Here is what one listing agnet with a large firm replied with when we recently inquired on their "new listing" we received just today: "...the commission to the buyside broker is 2%. Please call me to discuss this property and with any questions; we have negotiated a letter of intent with a buyer...."

The "feel sorry for me" one. The trick is to actually get a seller to think you are cooperating, then don't: "...Unfortunately, with this property, there is no fee for an outside broker, and actually only a minimal one for the seller's listing agent. Many offers we have received have the buyer's agent's commission backed out of the acquisition price....."

Here is another cute one from another creativet listing agnet "...Note: We work with Cooperating brokers, however, they must be compensated by the prospective purchaser....". Unbelievable!

One broker writes: "Bravo!...it's about time someone expose these rip off artist for what they really are!!!! Client stealers. I've been in the business for over 27 years and I've run across every one of these so called professionals"

One broker writes: "we're a small regional brokerage firm. We constantly run up against the "closed to coop" syndrome, yet we have valid buyers and work twice as hard to accommodate them."

One broker writes: "As a long term broker in Commercial Real Estate Companies market, some of which spent in these very "Big Brokerage Houses", I am aware of their tricks of "fattening" their client database at the expenses of us, the small independent companies. Here is how I often respond to their "registration" requirements. 1. No, I verified that, my client never heard of your listing from any other sources, therefore no conflict will occur. 2. My client is a private party, and prefers not to throw his name and his unlisted phone number around to parties he does not know. You will have his name on the Letter Of Intent (LOI), if and when we decide to present an offer to buy your client's property. 3. Before I give you the details about my client, you give me the property's owners full name, address, phone & fax numbers, and email address, and a copy of your listing, so I can make sure he has a copy of our correspondence. Like you said Mr. listing, "Just to avoid future misunderstanding, and conflict of interest". In most cases I get the package without revealing much about my client."

One broker writes: "Just, simply, excellent! Everything described here is so common that I'm just happy to find that there is somebody else who considers it out of whack!"

One buyer writes: "So far I have only been a buyer as my strategy is to buy and hold. (I have found that I can get almost as much cash by refinancing as by selling). I have seen this type of activity and possibly lost a purchase because of this type of thing. I was working with a buyers broker and he found a good candidate building for me so we made an offer. Our mistake was not strictly limiting the time available for the seller to respond. The listing agent sat on our offer for some time and probably shopped it with other potential buyers until they sold it themselves. Buyers and sellers (probably) do not care much who gets the commission but just want unrestricted flow of information. I know that if I deal with an agent that only wants to show me his listings and will actually try to hide listings by other agents I move on. In fact if I see a future listing, of interest, by such a broker I would be likely contact a different and trust worthy agent inquire about the property for me. One thing that I do not like from a buyers stand point is when an agent tries to sell you a property instead of helping you find the what your are after. Or when an agent tries to tell the buyer what he can and can't put in an offer. I have no respect for an agent that will try to screw a client on a deal to try to protect and get a relatively small fee. And as your have pointed out it is simply bad business. I had an agent today try to tell me that certain information that I want is not relevant. My way of thinking is that if I want it that makes it relevant and if he wants to sell me the property he should get the information to me ASAP. His whole tone was to limit my information and that I should make a decision only based on the limited information provided. This makes me feel that he is lazy or there is something fishy going on and does not give me a good feeling."

One broker writes: "As a small exclusive broker, I have found that dealing with the large brokerage companies to be very frustrating. They do not make it easy to co-broke. They stall, forget to send you info, tell you they have offers, and generally give you the third degree as to your even daring to go to them for a co-broke. I have represented some very savvy principals and they are appalled at the treatment we receive from the big brokerage houses."

One Broker writes: "We pride ourselves in cooperating fully with other brokers. I really have never understood other people's reluctance to do so. I have always believed that in order to fully serve my clients, I am obligated to market their properties as thouroghly as possible and to sell them as quickly as possible. In order to do this I must cooperate. I also believe that a split commission today is better than a whole commission tomorrow. Often that whole commission they try to protect turns out to be zero because the property doesn't sell and is re listed elsewhere. I would welcome establishing a long term relationship with yourself and any other ethical and competent broker! I will always do my utmost to cooperate in all matters short of violating my responsibilities to my clients."

As a Seller, lets assume you give an agent the right to promote your property. By itself, this may be interpreted as a blanket authorization to "sell" a property, but only under the rules of the agent you gave authorization to. The classic every day example is the agent who locks in a fee from a Seller, then decides that this is really "their" choice as to how they should pay another broker who has a qualified buyer. It is not uncommon to see these agents demanding 60% of the total fee for themselves, and 40% for the agent who brings the buyer. Has the Seller authorized this in writing?

One large brokerage firm writes: "Any potential buyers you may have must be registered and approved with our office prior to conveying of any information on any of our properties. Our standard commission is 1% or 50% of the fee, whichever is less. If you would like to present any of our properties to your buyers, please register them with our office via fax"... Notice how the "Seller" is removed, replaced by the broker's primary position? See how many times the word "our" is used, rather than "the Seller"? This is the classic ploy used to steal an unsuspecting buyer's broker client by the listing brokers sole discretion - with absolutely no recourse by the buyer's broker. To add even more insult, they have a predetermined amount they will pay to outside brokers. These are clear barriers to entry which most sellers never get to see and why so many transactions end up being sold in-house.

As a Seller, lets assume you give an agent the right to promote your property. Sellers may want to require this agent to offer a straight 50% / 50% split to any agent who brings a buyer, rather than leaving it up to the agent and not the Seller. As a Seller, have you provided for a written authorization as to how this agent must deal with commissions? If not in writing, Sellers may be very surprised with the "assumed" authority agents will dictate.

We received this: You are 100 percent correct with what you've mentioned above. I believe that only the broker/agent who deals fairly with other brokers/agents in regards to fee splits is really doing what he or she promised the seller to begin with, which is to do their absolute best the promote the property and get it sold. I have been dealing with many brokers everywhere in the world for years. In most cases I act as a facilitator rather that representing either party direct, however, in most cases (with the occasional exception) the other brokers involved enter an agreement with me that all accumulated fee's/commissions, etc. will be split evenly between the number of brokers involved in the transaction. It makes it easy to deal with each other, improves the trust and relationships between the brokers involved, therefore creating future business, and generally the transactions run smoothly, and more properties can be moved much faster, benefiting buyers and seller, which leads to more referrals = more business.

One listing broker recently asked us to help them market their commercial and marina properties in Florida. We asked what their policy on Cooperating with brokers was... they replied "We are not willing to split any commissions." Do you think the owner they represent knows this or would consent to this policy?

Another bold broker write: "Thank you for your inquiry. We are the listing brokers of the Portfolio and have no compensation agreement for outside brokers. They are being paid under individual agreements with their respective clients. Should you wish information on the portfolio, please register your client and we will forward the information." Translation: Hand over your rolodex, and don't expect us to pay you. What seller in their right mind would allow this kind of representation to occur??

Another listing broker retained by an owner of a large east coast Apartment Building recently stated: "We have an exclusive agreement with the seller and do not request assistance from the brokerage community." Terms such as we, our, my, and mines are classic examples used every day by many brokers who forget that "they" need to put "their" sellers goals first, not "their" own pockets. These are clear breach of fiduciary situations.

Another listing broker writes: Your words in this site are like a breath of fresh air. Finally increased brokers who sees the world the same as my partner and I do. You do 50% of the work, you get 50% of total commission. Follow the statutory laws and work by fax or phone with out coming to our state is OK by us and our owner clients.

On broker wrote this:"We are the exclusive listing agent for center. We are willing to cooperate with you but you must get your fee from the buyer as in our market investment sales are typically handled this way. You and your buyers must sign confidentiality agreements stating they will pay your fee." Yeah, right!

We also received this: I am in total agreement with the above. Agents who do not give their clients' properties full exposure to all buyers in the marketplace are doing a disservice to their clients and breaching their fiduciary duties. How do they know that MY buyer won't pay more? Competition drives up prices which is what benefits our sellers

If an agent that represents a buyer find real estate for that buyer and the seller is represented by an agent. The sellers agent should give the buyer's agent a 50% referral/ commission split.

One agent writes: I've been a broker for 38 years. For over 25 years I've been aware of the duties and responsibilities of an Agent. I didn't learn it from organized real estate. I learned it from a Business Law Book. Since that time I have worked to fulfill my Agency obligations. The actions of the agents described in this site are true and should be taken as warnings to the unsuspecting public. The basic problem with all of these abuses is the agents and their companies are concentrating on profit. We are not licensed to make a profit, but, to represent sellers and buyers and never both at the same time.

A large brokerage firm wrote: "Cooperating Broker (the buyer's broker) will earn 40% of the commission whereas Listing Broker will earn 60% (1.5% up to $40M, 5.0% of anything over $40M). Prior to release of a package, broker must release buyer information via a confidentiality and a Co-broker Agreement. We have another property for sale. We ask that you be compensated by the buyer."

Another Broker writes: I left the largest regional commercial brokerage firm after 7 years because of "in-house" pocket listings requiring that I register my buyers internally for Company Exclusive Listings. I had more internal competition than from other brokers. I co-op deals on my own now on a 50-50 basis without even thinking about "who does the most work" or other "BS". It makes sense to work to get the deal done. More deals equals more money for everyone including buyers and sellers alike.

Another Angry Agent wrote: Recently I received a letter (from the listing agent) indicating that i should seek my commission from my client ...the buyer !!!! When I objected, the "exclusive listing agent" offered me 2% for my work of his 5% commission....needless to say, my offer was contingent on my receiving a 50-50 split of the entire commission offered by THE SELLER (not the listing agent).

Another Angry Agent wrote: I'm with you all the way. I'll not give the time of day to any broker who tries to limit the exposure of his clients property by trying to take my commission.

Another Broker wrote: What has been said here is true, and unfortunately, occurs very often.

One of the latest rip-off trends is listing offices paying outside brokers a fee "less an administrative fee". This tack on fee is usually the cost to product the entire set of marketing materials of the listing agent. In other words, this agent is passon on their normal business expenses, in full, to the lucky agent who brings the buyer! Why not pass on their phone bills, travel, entertainment, and medical expenses to the lucky buyer agent as well? A listing agent is in business and the cost of marketing materials is a normal and necessary cost of doing business that should never be passed on, in full, to an outside broker - hey, thanks for bringing the buyer, here's a little thank you expense for ya'!

One buyer wrote: " I work with smaller investors so have not had the difficulties with the larger brokers described above. However, after 25 years in this business I know that sometimes one has to go over the agent's head to get satisfaction. If I were really having the difficulties described above I would write a letter to the Seller, describing,in as tactful a way as possible, the problems I was having with his agent. I would also be so "bold" as to set forth my 50% buyer's agent split in the RESPA. What is the greedy listing agent going to do when presented with a written offer stating an equal commission split? Tell the Seller "No, I won't share?" ..... Just like in the stock market: bulls make money, bears make money, pigs get eaten!"






Send Us Your Comments!



Feel like you need to be rescued?


TOPIC #3: REGISTRATION & PROTECTION OF A BUYER'S RELATIONSHIP


One Broker writes: I believe Buyer "registration" is really Buyer "stealing".

There is nothing wrong with registering a Buyer to determine whether or not a conflict of interest exists or to determine whether or not the Buyer is qualified. The question is: when should the Buyer be registered? Unknown to most sellers, many listing agents will require outside agents to first register a Buyer, prior to releasing anything on the property. This in many cases causes the Buyer's agent to avoid dealing with this property since it is well known that once a Buyer and their complete contact information is disclosed to the listing agent, the listing agent can (and will) take that information and prospect that Buyer themselves! The end result is fewer Buyers for the Seller since the agent for the Buyer cannot get through the door of the listing agent who has made all the rules. It's similar to a hostage situation and it is not uncommon for a listing agent in this situation to say "take it or leave it. I can sell this myself if you don't play by my rules".
A simple cure to this power struggle is for both agents to enter into and agreement providing for protection of all disclosed information between them, and also outlining the split in fees at the industry standard of 50% / 50%. In most cases, it is the Buyer and Seller that once again lose out because of rules set up by the listing agent. What is even more startling, is that this inquiry from a Buyer's agent is not be reported back to the Seller.
What should the Seller require? The Seller should require that their agent share fees equally and require their agent to offer more protection to an agent who wants to bring a Buyer. The Seller should also insist that their agent report ALL activity on their property. The result should be a noticeable increase in activity for a Seller, and a huge increase in product for Buyers since walls put up by agents are neutralized.

One Broker writes: "As an independent commercial broker, I have all but given up trying to deal with many of the big brokerage houses. You simply cannot trust them to honor any relationship you have with a client. I recall the time I contacted a national brokerage firm about a property in my metro area. Before sending a "package" I would have to submit my letter and my client's letter of representation. After doing so, and fully expecting the package to arrive, a couple of weeks later I learned this big outfit had its local people call my client directly to offer him the property. Their method of doing business totally eliminated that property from consideration. Yes indeed, who are they representing?

One Broker wrote: A lot of what is said here is absolutely correct and I have experienced it myself (particularly the stealing of clients).

Sellers should approve a commission structure FOR the listing agent in advance and not allow the listing agent to make up their own rules which will impact the fairness of dealings, and ultimately reduce the exposure to more Buyers.

Here is what one Listing Agent had to say..."I have been in the business for over 20 years. We do not work with brokers who do not have an exclusive arrangement with a Buyer. My goal is not to steal your Buyers, yet it is somewhat inherent in any real estate transaction. I was recently at a closing with a Buyer procured by another agent. The Buyer asked me to let him know of other properties in the market and we now have an $18m deal under agreement - direct with him. If you have any difficulty - please do not work with us. Rest assured that we will sell our listings". . .Unbelievable, but true! In one breath, this broker says they don't steal clients, then he says it may happen, then admits to this form or "stealing" that takes place every day. It has been happening so long, that these agents do not even realize what they are doing! They have come to accept this as a normal way of doing business. This is a form of robbery since establishing a relationship with a Buyer can take many dollars and lots of time, only to watch a mere introduction provide an immediate windfall for someone else who should respect this relationship, rather than abuse (steal) it. This is precisely why more and more agents for buyers who come across these dinosaur agents refuse to deal with them. As a Seller, would you consent to you agent acting in this capacity, or, is this a clear breach of fiduciary responsibilities by this agent for the benefit of their own pockets and ego? The end result is fewer buyers for the seller and fewer properties presented to buyers - which is inversely related to the desires of both the buyer and the seller!

Sellers should allow agents for the Buyer to offer comments, suggestions and recommendations to increase awareness of exactly how the are treated. Current standards in real estate prevent the agent for the Buyer contacting the Seller directly, however, if contacted by the Seller, the agent can respond.






Send Us Your Comments!



TOPIC #4: LARGE COMMERCIAL COMPANIES MAY BE BIG....BUT MAYBE TOO BIG !


One agent writes: : "I have been "cornered into working on my own listings our company has due to the splits that other agencies have. You are correct our ability to give our seller the best shot of selling their property is if all brokers share equally in the commissions generated. We are cutting our own throats by isolating our buyer pool and your concept of providing all services and information through this medium is right on. I better start looking for another line of work!"

Large brokerages DO have a choice in today's commercial brokerage to change their internal policies to better fit the needs of their clients first. We receive many disgruntled comments back but know as the clock ticks, the survivors realize that what we do is actually a very, very good thing for the customer! One such disgruntled broker who's hands were tied by his big national brokerage policies, came back to us and wrote: "Several months ago, you and I communicated concerning a $6.7 Million shopping Mall. We didn't really hit-it-off to well because of the client registration system mandated by our company policies. You may recall I wanted you to register your buyer clients and could not assure that you would not be party to future transactions. I've spoken with several of the higher-ups about this and we've come to an internal solution which will secure your position with buyers on future transactions. As such, we would like to enter into the formal written agreement you initially proposed. Please send your agreement to me at your earliest convenience".

One broker writes "Great web site......Having been an independent entity I have enjoyed success in both the brokerage area for 22 years. I really appreciated the information on this site and could strongly relate to the challenges facing smaller companies. I enjoy working with entrepreneurial entities like myself who enjoy the business and have proficiency in the business. I have found that though the large companies are cordial, the tactics they use to NOT cooperate are treacherous and often unethical. Most of my clients have always remained loyal and they also have been victims to the large houses and their practices. I love my business, but could never devise the schemes, back stabbing, legal theatrics and drastic remedies to make money irregardless of the method or cost to other humans! So I welcome your site and applaud all of us who remain in the arena" d to doing as many deals as possible with you!

We received one property from a large firm that started out addressed as "Attention Principals". At the end of the property description, the following was also included ... "agent inquiries also welcome, however agents must make their own fee arrangements with their clients". Wow, what a self-serving statement! Who works for who?

One Broker writes: "We have read your information on your web site explaining the way you handle your business, and we agree with your philosophy, it is very professional. We have had quite some bad experiences our selfs. It a pleasure to meet professional and ethical Commercial Real Estate Companies Brokers."

One commercial broker writes "Most Commercial Real Estate Companies brokers especially in large suburban areas do not promote the properties like they should and do not co-op with other brokers, and are usually unavailable to talk with prospective clients until days after a call. No information is provided to any prospective purchaser or realtor upon numerous calls when in reality, any one at the office can give out price and basic details."

One agent from a very large firm writes:"We cannot abide by protecting another brokers buyers because once the buyer information ends up in the Nationwide Company System, there's no way to GUARANTEE control of its dissemination."



Send Us Your Comments!





Disclaimer...
The views expressed on this site are from live visitors and do not necessarily reflect the views of The National Real Estate Exchange Network.